Hello, Crime Stoppers/Solvers Executive Directors, Coordinators, Board Members, Law Enforcement Colleagues and Supporters.
The time is here to start thinking about packing those bags and get ready for the 2023 SECSA Conference in Knoxville, Tennessee. More information on the conference agenda and topics will be forthcoming. Start planning your trip by looking at all the things to do while in Knoxville at https://www.visitknoxville.com/. There is a full slate of training that can help Crime Stoppers programs large or small. Remember to follow us on Twitter and Facebook for updates and news throughout the year!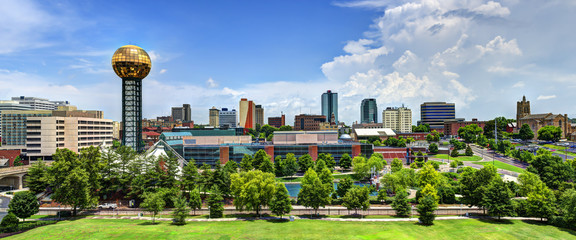 Knoxville, Tennessee
Conference Registration
Click Here to Register for the Conference
(Registration is available Online Only)
Early Registration: December 1st - January 31st ($289)
Open Registration: February 1st - March 31st ($319)
Non-member Registration: If opting to not become a member ($350)
Late Registration: April 1st - April 16th ($349)
Registration Includes:
Welcome Reception April 16th
Awards Banquet Dinner April 19th
Lunches on April 17th & 18th
*Refer a New Attendee: never attended OR has not attended since 2019
Referrer entered into drawing to win voucher for 2024 conference registration
*Early Registration: Attendee entered into drawing to win voucher for 2024 conference registration
(Drawings will be held during the 2023 conference)
Awards Banquet Dinner Guest: Click Here to Register a Guest for the Awards Banquet Dinner
Banquet Only Registration: $75
[Guest is described as a person not affiliated with a program, but is attending with an affiliated program member (spouse, children, or others)]
*All programs are encouraged to submit nominations for individual and program awards. Do not forget to submit program stats.*
SECSA2023awardsforms.pdf
2023SECSAConferenceTrainingScheduleDRAFT.pdf

Please note the deadline for Cancellations and Refunds is March 27, 2023. Cancellations and refunds after March 27, 2023 will be considered based on financial obligations made by SECSA. Refunds will be minus a $50 administrative handling fee per attendee and/or guest.
Hotel Reservation
Marriott Knoxville Downtown
525 Henley Street, Knoxville, TN 37902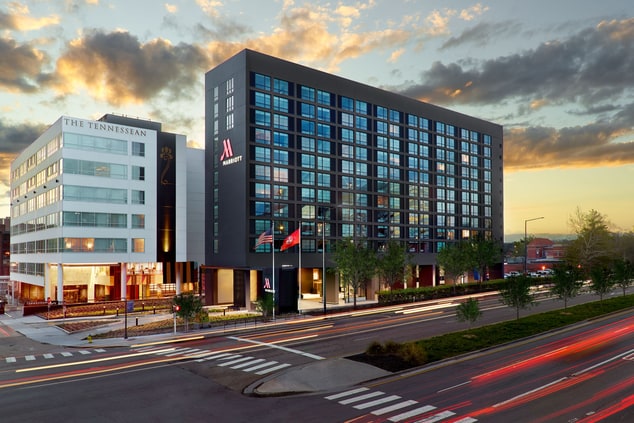 Click Here to make your Hotel Room Reservation
Group Rate: $169 per night (plus taxes/fees)
Group Rate will only be guaranteed until March 17, 2023
(Be sure to select the dates for your stay.)
Parking: The hotel offers "Valet Parking" at a rate of $28 per-day. Attendees can "Self-Park" with 50% off the rate at the time of the conference, which is currently $20 per-day.
Special Offer: The Marriott Knoxville Downtown is offering conference attendees the discounted group rate for 3 days pre and 3 days post conference to anyone who would like to extend their stay. To take advantage of this special, be sure to select the dates for your reservation prior to clicking "Check Availability".
Conference Registration Questions - Email Kelly McLaren