The theme will be Cold Cases and Crime Stoppers, with a line-up of special guest speaker and topics that are pertinent to every Crime Stoppers program - whether large or small. If you've ever thought about joining the Southeastern Crime Stoppers Association, now is the time!
Members/Conference Attendees: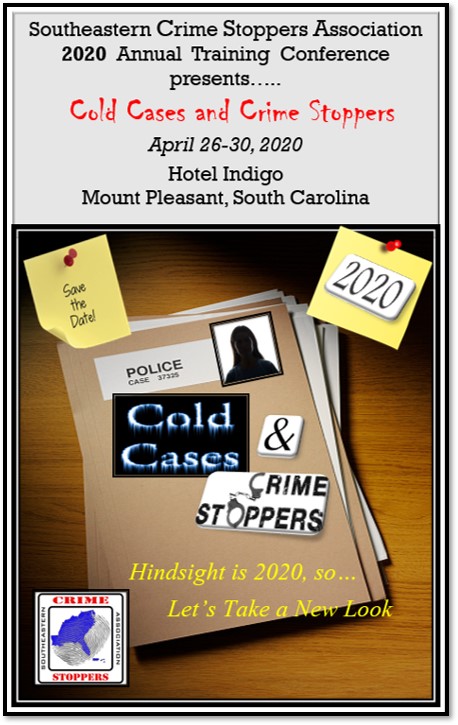 HOTEL:
Hotel Indigo Mount Pleasant
Block Code: SEC
South Eastern Crime Stoppers Annual Conference
We are in the process of planning our 2020 training conference, to be held in the Charleston, South Carolina area. We will offer training on various topics of concern, which will afford all attendees an opportunity to learn something new to bring back to their home program. While the Southeastern Crime Stoppers Association will be a source to learn, it will also be a time to join the Southeastern "family" – which we truly are. One of the greatest perks of membership is the networking not just at the conference, but with members all year long.