Hello, Crime Stoppers/Solvers Coordinators, Board Members, Law Enforcement Colleagues, and Supporters,
We know it's early but plan ahead for our 2022 conference, which will be held at Hotel Indigo in Mount Pleasant, SC. The dates are set for April 24th to 28th, and we will have a full slate of training that can help Crime Stoppers programs large or small. We are always looking for suggestions from our membership on topics of interest, so please reach out to us anything with your thoughts and input! And remember to follow us on Twitter and Facebook for updates and news throughout the year!
The reservation link:
Southeastern Crime Stoppers Booking Link

Special group rate: $129
Hotel Indigo Mount Pleasant
Guest can also call in and book directly at 843-884-6000.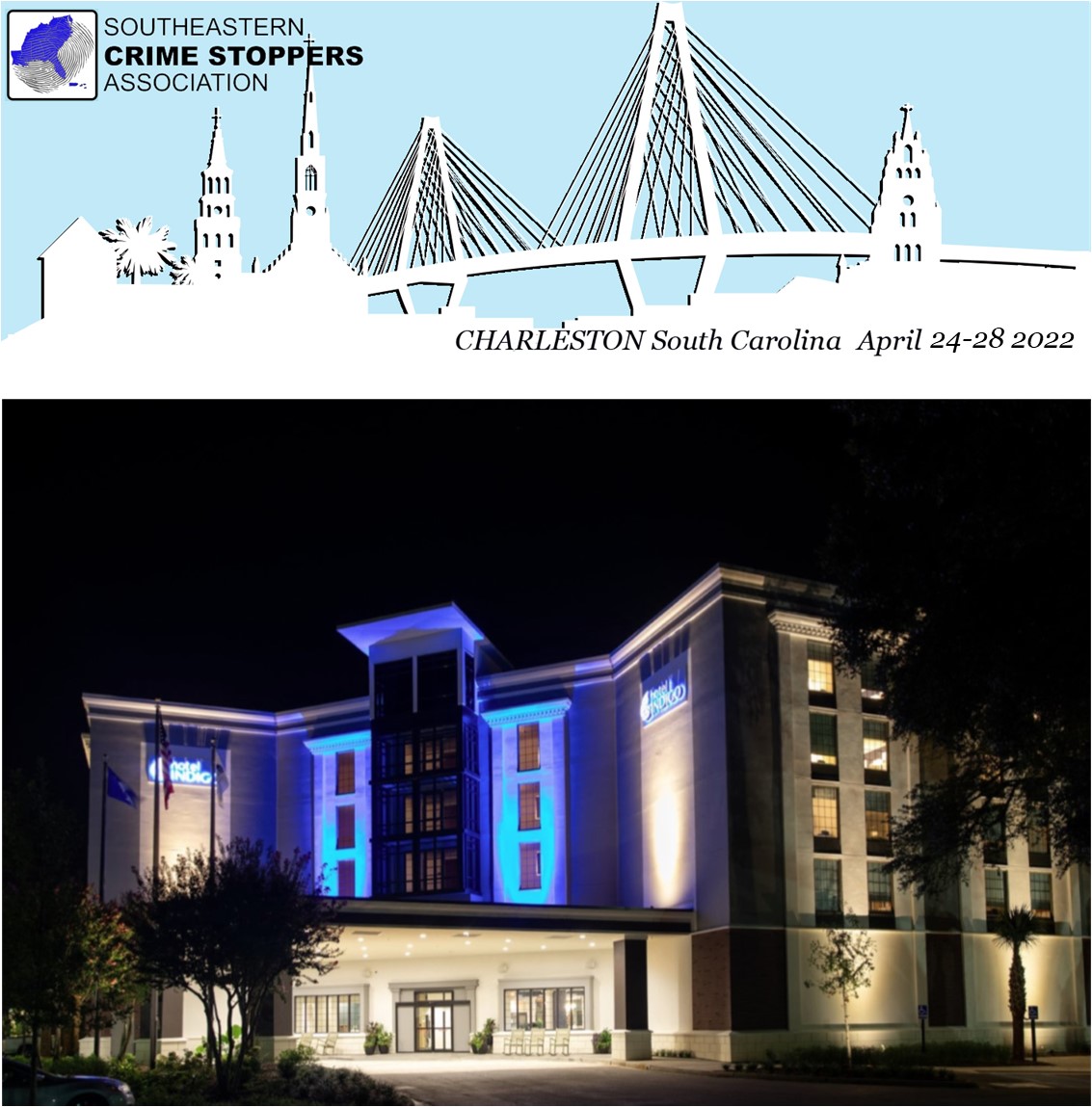 2022 Membership Form is now available:
2022 SECSA Membership Dues Form

Conference and Annual Award Nominations: